Ortho-K Therapy at Vision Care 2000
Ortho-K is the common term for orthokeratology, which a form of corneal reshaping that occurs while you sleep. These specially fitted contact lenses are designed for overnight wear, so that users can wake up, remove them and have clear vision all day long. Here's more about how Ortho-K works, what vision issues it treats and how to decide whether you're a good candidate for this therapy.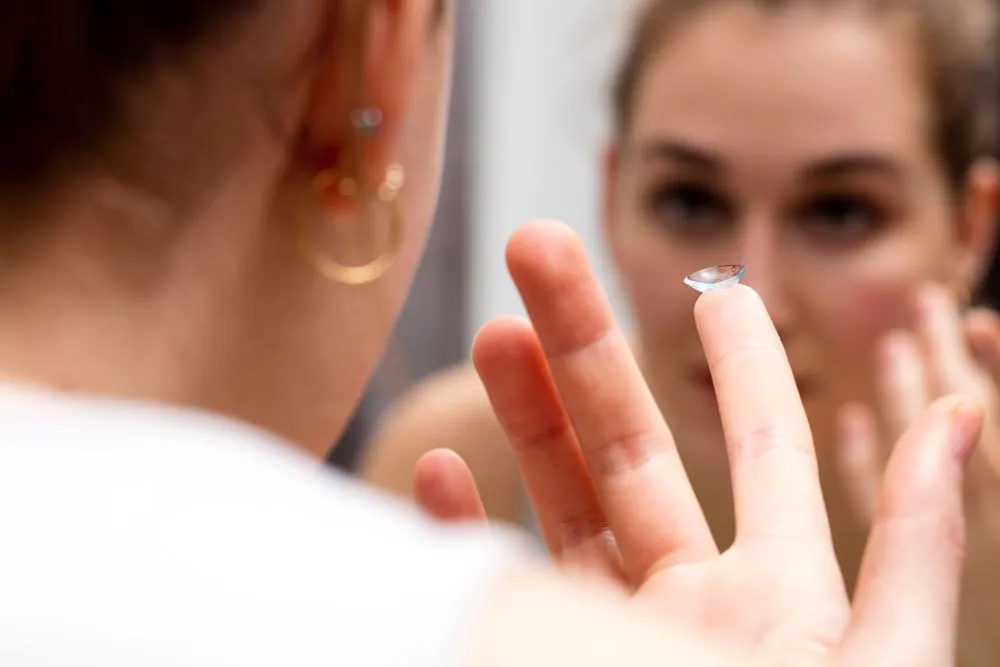 How Ortho-K Works
Our Boston optometrist explains that Ortho-K vision therapy works to reshape the cornea in such a way that temporarily gives users perfect or near perfect vision for up to 36 hours after a six hour wear cycle. Essentially, a gas-permeable lens is customized to fit closer to the eye than traditional contacts, so it gently alters the curvature of the cornea. Once reshaped, the cornea refocuses light into the retina to provide clearer vision. Our optometrist in Boston can help you decide if you are a good candidate for this non-surgical vision correction method.
Types of Vision Problems Ortho-K Can Correct
Here at Vision Care 2000, our downtown Boston eye doctor recommends Ortho-K for several types of vision correction needs. The majority of these lenses are designed for myopia (near-sightedness). However, today there are lenses for correcting hyperopia (far-sightedness) as well. New options also allow Ortho-K to correct these vision conditions, even when they are combined with low to moderate astigmatism. There are even lenses now that can work to correct all three of these conditions if they are mild to moderate refractive errors.
Are You a Good Candidate for Ortho-K
If you have any of the vision issues above and want options beyond daily wear contact lenses and prescription eyeglasses, you may be a good candidate. There is little risk associated with Ortho-K therapy beyond those typically of traditional lenses, so they are great for everyone from youngsters to seniors. If you have been determined to not be a good LASIK candidate or suffer from dry eye, our eye doctor in Boston can likely help you with orthokeratology. If you play sports or have problems with wearing glasses, you should consult with our Boston optometrist about Ortho-K.
Contact our Optometrist in Boston About Ortho-K Therapy
With over 123 years of patient care behind us, our eye doctor in Boston is prepared to help you see the world clearly. Contact us today at (617) 542-2020 to schedule a consultation so we can determine if Ortho-K or other types of vision therapy are right for you.